It's now official, CoCoFEST! has a new home for 2023. After weeks of searching online, and dozens of phone calls, and even a 500-mile trip to Chicago, we found a great hotel to host CoCoFEST! next year.
It was not easy finding a new location. With inflation the prices have increased sustainability. It was harder to find a place within our budget and the square footage we needed. Some the locations had a great price, but were too small, and others were a lot more expensive and too large. The new location is right in the middle for both the price and square footage.
I believe everyone will be very happy with the new location. It is located with more restaurants, shops, and gas stations within walking distance. There is even a Portillo's just a mile down the road. This hotel is on the same road as the Fairfield Inn Heron Point location, just to the west 5 miles. We can still touch the heron for old times' sake.
We will be having CoCoFEST! 2023 at the Holiday Inn & Suites Chicago-Carol Stream (Wheaton) on April 22nd, and 23rd, 2023. We have three rooms to choose from at a discounted price.
The discounted room block is available to be booked now. You can call the hotel at 630-665-3000 and provide the group code: GCT. Special rates are available if reserved before March 30, 2023
You can also book online at www.holidayinn.com/chi-carol
UPCOMING FOR THE SHOW!
We still need to come up with a theme for next year's CoCoFEST! I would like to hear your ideas. Please send them to cocofest@glensideccc.com.
If you would like to give a presentation at CoCoFEST! 31, I want to hear from you as well. We will be opening the table registrations in October, so please stay tuned for more updates.
Please contact me at cocofest@glensideccc.com with any questions or concerns.
– Grant Leighty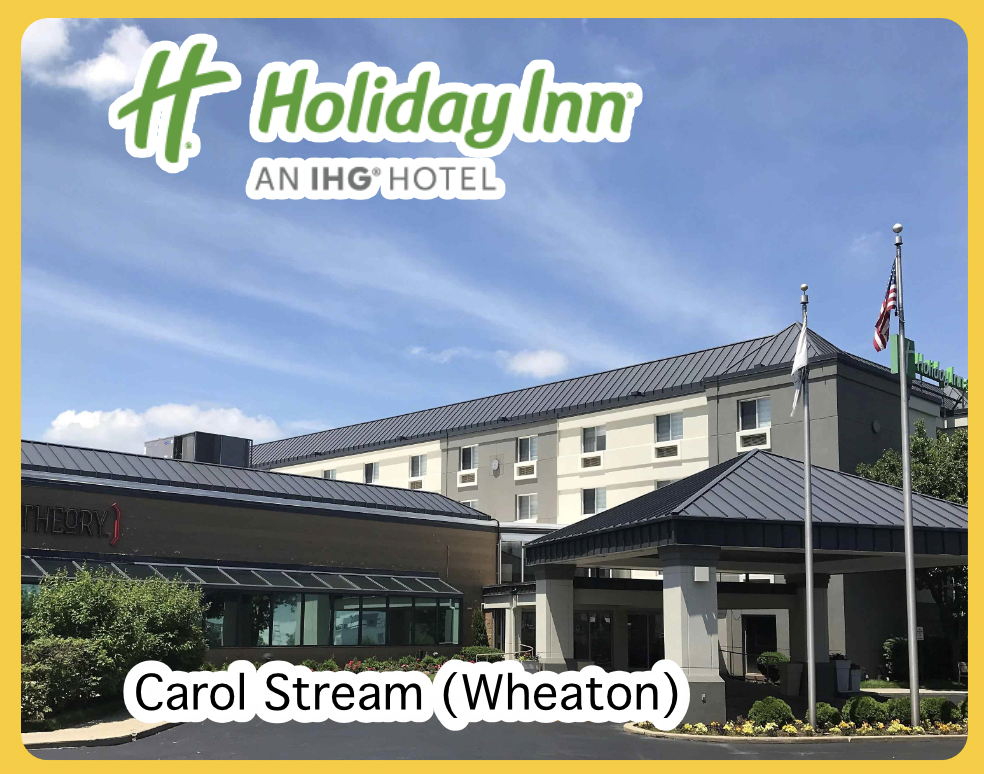 150 South Gary Avenue
Carol Stream, IL 60188
King Bed Deluxe Room with Refrigerator and Microwave
$119 a night +tax
Two Queen Beds Deluxe Room with Refrigerator and Microwave
$119 a night +tax
Two Room King Bed Suite with Pull Out Sofa Bed with Wet Bar
$134 a night +tax
These discounted rates must be reserved before March 30, 2020 and are good for Thursday – Sunday night, April 20 – 23, 2023
Hotel Amenities & Service
24-hour fitness center
On-Site Business Center, open 24-hours
Daily Housekeeping (upon request)
Free Coffee in the lobby
Baggage hold
Convenience Store
Swimming Pool & Hot Tub
Full-Service Restaurant (Burger Theory) open for Breakfast and Dinner.
We will have a breakfast buffet for Saturday and Sunday mornings.