Last Updated: December 17, 2022
CoCoFEST! is scheduled April 22nd & 23rd, 2023 at:
Holiday Inn & Suites Chicago-Carol Stream (Wheaton)
150 South Gary Avenue
Carol Stream, Illinois 60007
Phone: 630-665-3000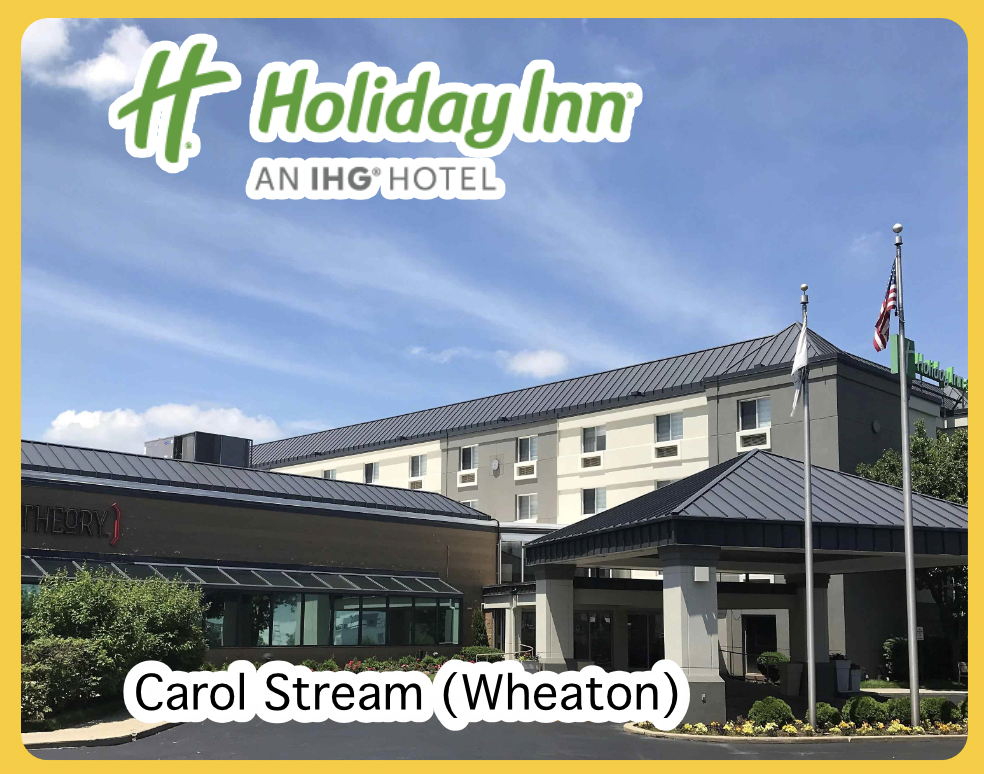 Tickets
Admission is FREE for the entire two-day CoCoFEST! event this year!
To ensure adequate seating and comfort, we're strongly encouraging folks to pre-register for the fest online at TandyList.com or by contacting Grant Leighty.
Paid Membership dues are $15 dollars and not required to attend the fest. If you are registering as a vendor, your first table includes one paid membership.
Pre-registering is required for all vendors
Schedule
Detailed schedule available here.
Vendor set-up: Friday the 21st from 5 PM until Midnight – Saturday 8:00 AM to 9:00 AM
Public sign-in: Begins Saturday 9:00 AM
Show times:
Saturday 9:00 AM to Midnight
Sunday 9 AM to 3 PM
Take-down/Clean-up: Sunday 3 PM to 5 PM SHARP!
Food
The Glenside Color Computer Club is offering a catered dinner during CoCoFEST! on Saturday, April 22nd at 6 PM. The buffet style dinner will be served by 6:00 PM. The cost is $43 per person so don't pass up this awesome dinner when you preregister! If you register at the door, the catered dinner will be $43 per person only while spots are available. We expect to run out so make sure you preregister so we have enough food!!
Preliminary Menu
Garden Salad with two dressings
Homestyle Meatloaf
Herb Roasted Chicken
Macaroni & Cheese
Mashed Potatoes & Gravy
Sweet Buttery Corn
Apple Pie
Note: Plated Vegetarian/Vegan options available upon request
Hotel Booking for CoCoFEST!
To book a room at the Holiday Inn & Suites Chicago-Carol Stream, you can book your room online by clicking here.
You must book before the cut off date of Midnight Chicago time, March 30, 2023 for the special CoCoFEST! rate of $119 a night plus fees taxes for two queen beds, or a one king bed. There is an option for two rooms suite with a king bed for $134 a night plus taxes. They also have a two rooms suite with two queen beds upon request. Please reach out to Grant Leighty if you are interested in this room. To get this rate, you must select any days between and including April 20th to 23rd and enter the CoCoFEST! group rate of GCT.
You may alternatively call the Front Desk to book your room at 630-665-3000 and provide them the Group Code of GCT.
The Holiday Inn & Suites Chicago-Carol Stream will continue to accept reservations after March 31, 2023 but are subject to availability and at the regular prices.
Shuttle service will not be offered this year by the hotel/venue. Please arrange for your own transportation as needed.
We are very grateful for the CoCoFEST! 31 to be sponsored by Retro Rewind.